Glass Road is the official tablet version of Uwe Rosenberg's Glass Road board game!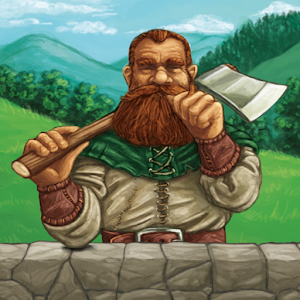 Glass Road
com.smartandsmarty.glassroad
STORY:
The Glass Road is a 150-mile long path through the Bavarian Forest near the border to the Czech Republic in Germany which was one of the biggest center of Glassworks and Brickworks in the 18th century and now you can become part of this world in this game.
THE GAME
In Glass Road, you will produce glass and bricks and collect wood, clay and many other resources to build buildings and create your own landscape.
To accomplish this task, you will need the help of a variety of specialists. You have to choose 5 of them in every round but when choosing your specialists, try to anticipate which ones your opponents will choose to use your own more effectively. So carefully choose cards that you think no other player will choose to use them more effectively, but also choose some that you think will be played by other players to benefit from that as well.
Features:
Optimized for tablets
Single player mode
2 & 3-4 player mode
Easy and Hard AI opponents
Online 2 player mode
Online public and private rooms
Pass and Play mode
Tutorial, rule book and cards & building reference
Original board game graphics
Required Android O/S :
4.0+